The Woodend Autumn Market Day was a wonderful success!
We had a quick change of plans, on Sunday May 28, as all of our stall holders and car boot sellers had to move inside, out of the very WILD & WET weather, including a torrent of sideways hail first thing in the morning! But we ended up having a fantastic day, with the gym packed full of amazing stalls, and lots of visitors to the Woodend Market.
Thank you to all of our stall holders and to everyone who popped in to visit the Market. Special thanks to Kate Washinton, Amanda Whitrod, and the Kitchen Garden students for being part of the Autumn Market day, and to Mr Z & The Woodend Jump Team for providing amazing entertainment on the day!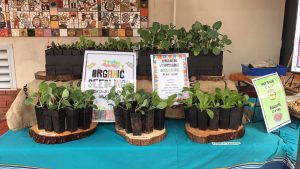 We would also like to thank Woodend Market organizers & helpers: Kerry Middleton, Kelli Dudley, Emma Van Schaik, Lauren Stanley, Seona Anderson, Kellie Najjar, Ailee Cheney, Carolyn Trott, and Karen Gunton. Special thanks to Jess Simmons for volunteering on the day, to Ken McTaggart for being such a huge help on the day, and to Sammy Wright, Lauren Sale, and Sandra Davies for your donations of baked goods to the Market Canteen.
SAVE THE DATE! Our SPRING MARKET DAY will take place on Sunday October 29th.
We will once again have marquee spaces, table space, and car boot spaces available for booking… along with our canteen, FREE kids activities, and even more free entertainment! To book in or to find out more please email wpsparentnetwork@gmail.com.
And be sure to like our NEW Woodend Market Facebook Page… help us to spread the word!
We would also like to set a goal for our fundraising efforts – Parent Network would like to do something for our school & community with the money we raise, so please stay tuned for more information on that!
If you would like to help us to keep growing and improving the Woodend Market Day, we would love to have more volunteers on board! Simply email wpsparentnetwork@gmail.com to get involved. 
See you in OCTOBER for the SPRING MARKET DAY! ~ Parent Network