Learn to support your primary school aged child with worry, frustration, managing impulses and tricky behaviour.
Zoom into 1 or all 3webinars – 1 hr duration for FREE.
1)Wednesday 26th of October 2022 at 7pm (Adelaide) – "Calm and Confident Kids"- learn to help children with a tendency towards worry or anxiety – or who are dealing with difficult life situations.
2) Wednesday 2nd of November 2022 at 7pm(Adelaide) – "Calm and Connected Kids" – learn to help children to develop positive friendships and manage peer difficulties which often arise in primary school.
3) Wednesday the 9th of November 2022 at 7pm (Adelaide)-  "Calm and Co-operative Kids" – learn to help children who have a tendency towards frustration, have difficulties managing impulses or feeling unco-operative.
To register for 1 or all 3 please go to: https://developingminds.net.au/webinars
***Please register with your email, first name and postcode early as only 100 spots available each session***
Presented by clinical child psychologist Kirrilie Smout. Kirrilie has had 25 years experience in working with children and families, is the author of two books about children and mental health and regularly consults with national bodies about child mental health concerns. She is the Director of Developing Minds Psychology and Education Services and Calm Kid Central programs. CKC is an online program of courses to help children manage emotional health challenges.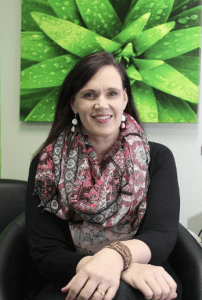 (Free using FIRSTYEAR access code for families in Gippsland region Victoria and families with a Health Care Card in Adelaide Metro).