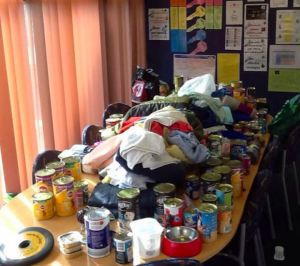 Here are some of the donations from today's Casual Day. We managed to raise $952.00.  We were also given a lot of food, toys, blankets and appliances for the animals. This was an amazing outcome and we thank all the parents who donated to the RSPCA.
Thank you to the Tonkin family for your help transporting all of those donations to the RSPCA on Friday.
Again a big Thank You to all for your generosity. Trent and Josh, from the SRC Leadership team, on behalf of all students.