Easter Competition!
Get egg-cited, it's time for our annual Easter Giveaway!
We have put together our all-time favourite easter goodies from Haigh's and we can't wait to give it away to one of our School Community Reward members!
Entry is easy, all your community need to do is hop on over to our School Community Rewards page, like and comment on the Easter post! Entry is open to all families of your community including staff, and we will be drawing the lucky winner on the 5th of April.
To let your community know about this delicious free giveaway, when sharing our social media post, can you please include the following:
"Our friends at School Community Rewards are "egg-cited" to share that their annual Easter Giveaway is back! Entry is free for all School Community Rewards schools families, click on their post below to go in the draw! We are sharing this giveaway as part of our ongoing partnership with Credit Union SA"
You can find the link to the post here: School Community Rewards Facebook
Making a difference at Easter time:
Due to the increasing pressures of cost of living facing South Australian Families, we are seeing some alarming statistics from our Charity Partner Foodbank, including
78,000 children in South Australia lived in severely food insecure houses in the last year
Over 130,000 households in South Australia went hungry in the last 12 months, meaning they skipped a meal or went a full day without eating
29% of households in South Australia with mortgages experienced food insecurity in the last year
The rising cost of living is the most common reason people are struggling to put food on the table.
This year, we are proud to announce we will be making a donation of $1000 to Foodbank SA on behalf of all schools participating in our School Community Rewards program.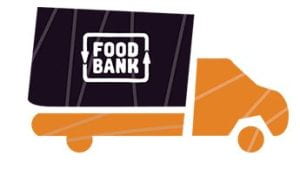 This equates to an incredible 2000 meals for South Australians in need.
To learn more about how Foodbank SA is supporting South Australians, and how they are assisting South Australian School Children enjoy a healthy breakfast at school, visit their webpage here: Foodbank Australia | Fighting Hunger In Australia
Credit Union SA – School Community Rewards
Phone: (08) 8202 7777
Branch: Ground Floor, 400 King William Street, Adelaide SA 5000
Administration: Level 3, 400 King William Street, Adelaide SA 5000
Credit Union SA acknowledges Aboriginal and Torres Strait Islanders as the traditional custodians of country across Australia. It is an honour and privilege to continue to enjoy this country and we pay our respects now and always to elders past, present and future for this privilege.
This message contains privileged and/or confidential information intended only for the use of the addressee. Use, disclosure or reproduction of this email by anyone other than the intended recipient(s) is strictly prohibited. If you have received this message in error please delete the document and notify Credit Union SA immediately. Except where this email indicates otherwise, views expressed in this email are those of the sender and not of Credit Union SA. Any loss/damage incurred by using this material is not the sender's responsibility. No warranty is made that this material is free from computer viruses or any other defect.
All members of the school community must consider their own circumstances and obtain their own advice before joining School Community Rewards. The school takes no responsibility for any advice or product offered by Credit Union SA Ltd. This information is general in nature and doesn't take into account your own personal circumstances. It is important for you to consider the terms and conditions or Product Disclosure Statement before acquiring any of our products or services to help you decide whether they are suitable for you. Conditions and fees apply. Lending criteria apply to all credit products. Products are issued by Credit Union SA Ltd except for insurance where the Credit Union acts as an agent for Allianz Australia Insurance Ltd AFSL 234708 ABN 15 000 122 850.